Your jalopy is starting to show its age. The rear bumper is held together with duct tape. The engine rattles and coughs when you start it up. The radio hasn't worked for months. And your friends politely decline when you offer them a ride. In other words, it's time to start shopping for another car.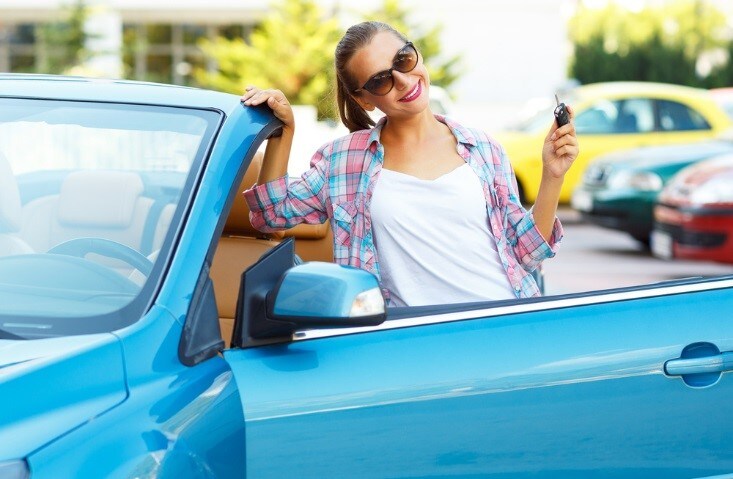 But the thought of going to used car dealerships near Kansas City gives you sweaty palms and heart palpitations. You admit that you don't know the first thing about the process of purchasing a pre-owned vehicle. Sure, you've seen the TV ads, trolled Craigslist, and pored over the classifieds. With so many choices and a blizzard of financing options, you feel a bit bewildered.
That's understandable. Purchasing a car is a big decision. And a big chunk of your budget. So you want to get it right.
Relax. Take a deep breath. We're here to help.
At McCarthy Pre-Owned Supercenter, your premier used car dealership in Blue Springs, MO, we're experts at helping folks just like you navigate the process of buying one of our top quality pre-owned vehicles.
We're committed to making your vehicle purchase experience as easy and hassle-free as possible. So we put together the following handy guide to your next used car purchase. We explain in simple terms how you can move from car shopper to car owner without those sweaty palms. So, get out a pencil and paper, and take your seat because school is now in session!
1. Plan Your Budget
It's not worth looking at a Ferrari when you can only afford a Chevy Malibu. The first step in the car-buying process is to come up with a realistic budget that tells you just how much car you can afford. The key word here is realistic. Calculate how much money you can use for a down payment. Then figure in how much money you can afford in monthly payments. These two factors will narrow down your vehicle choices and give you some clarity as to what you can actually afford.
2. Know Your Credit Score
Unless you have a wad of cash in your wallet, you'll most likely be financing your used car purchase. Your credit score will be used to help our Finance Department determine whether you qualify for a loan and what interest rate (also known as Annual Percentage Rate or APR) you will be charged for the loan. There are three major credit reporting agencies: Equifax, TransUnion, and Experian. You can contact them directly or use a third-party credit reporting website such as CreditKarma.com to determine your credit score.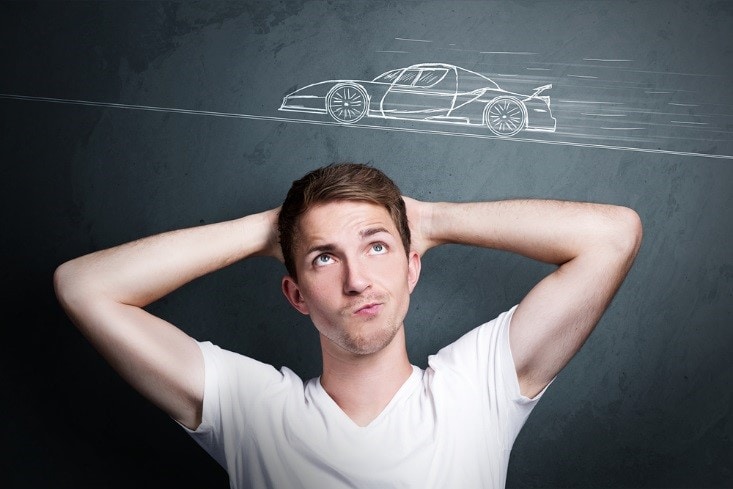 3. Determine What You Need
Lots of people want to jump from basic needs to personal fulfillment in one gigantic leap when buying a car. But now is the time to control that instinct and come up with a list of things you actually need from a car. Will it be used for basic transportation? Do you need a truck for work? Do you have a family and need a minivan? Do you have a long commute or just need a car for zipping around town? Do you like to go off-roading? Choosing between wanting something and needing something is one of the biggest hurdles to buying a car. Fortunately, in many cases, you can have a bit of both. And that takes us to the next step.
4. Research, Research, Research
In real estate, they always talk about Location, Location, Location. But when buying a pre-owned car, doing your homework is critical to getting the right car at the right price. Once you've accomplished establishing your needs and wants, you can start the process of looking for those cars that fit the puzzle.
Here at McCarthy Pre-owned Supercenter, we have a huge – and we mean huge (sorry Donald) – assortment of top quality used cars near Kansas City to choose from. We also make the process of researching a used car as easy as clicking a mouse, swiping a finger across your tablet, or scrolling through your smartphone. You can compare prices, features, colors, and options. Our handy online Car Finder and Payment Calculator tools will help you to make the right decision.
5. Figure Out Your Financing
Some people cringe at the thought of crunching numbers. But financing a car doesn't have to be all that complicated. The first thing you'll need to decide is whether to purchase or lease your next vehicle.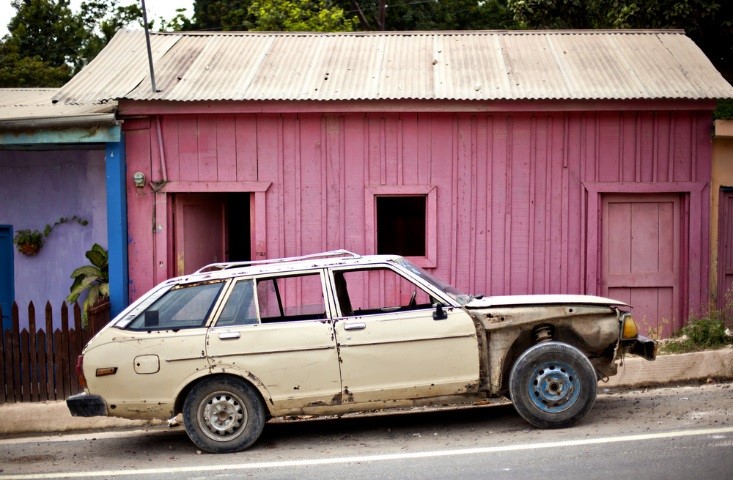 Here's the difference: When you buy a car, you are signing a sales contract for an agreed-upon price that includes your down payment, sales tax, and certain fees. It's all spelled out in the contract so be sure to read it carefully before you sign it. Don't worry. Our finance professionals here at McCarthy Pre-owned Supercenter will walk you through the process and answer any questions you might have.
The other option is to lease a vehicle. Yes, you can lease certain newer model used cars. When you lease, you're basically renting the car for a set period of time; usually 36 or 60 months. Leasing a car may be the right choice if you don't plan on keeping it for a long time. You can also take advantage of many low-cost incentives, such as little or no money down and $0 due at signing.
We offer some excellent online tools to help you with your financing. You can apply for auto financing online. You can value your trade-in online (if you have one), and even get instant pre-approval for an auto loan. Now that wasn't too hard, was it?
6. Take A Test Drive
Okay, you've done your research, determined what you need, figured out your budget, and narrowed down your choice of cars. Now it's time to head down to McCarthy Pre-owned Supercenter and take some cars out for a test drive. First of all, walk around the vehicle and inspect it carefully. Note any dings, blemishes, or other issues. Get behind the wheel and give the interior a thorough once-over.
Now it's time to start the engine and go for a ride. You'll want to pay close attention to how the car handles and performs. Does it have enough pickup? Are the brakes firm? Do you hear any rattles or lots of wind noise? Does it turn crisply? Drive the car on the highway, on city streets, and in stop-and-go traffic.
Check out all of the car's features, such as the air conditioning, infotainment system if so equipped, cruise control, windows, wipers, and other items. Our courteous and professional sales staff will explain all of the car's capabilities and answer all of your questions.
7. Drive Away Happy
Congratulations! You've gone through all of the steps, selected your vehicle, and are ready to take it home for everyone to admire. You feel good about your used car purchase from McCarthy Pre-owned Supercenter because you made the effort to do your homework and find a car that fits your needs and your budget.

Best of all, you know you got a great deal on a great car from one of the most trusted used car dealerships in the Kansas City area.
Ready to go shopping? We invite you to visit our beautiful new McCarthy Pre-Owned Supercenter in Blue Springs, MO conveniently located at 3030 NW South Outer Road, Blue Springs, MO 64015. Call us today at 888-488-3816.
Sources:
http://www.kbb.com/car-advice/car-buying/step-1-find-out-how-much-you-can-afford/
http://www.simplypsychology.org/maslow.html