You always want to make sure you receive the best value for anything you purchase, and that includes vehicles. While some vehicles hold their value very well—mostly due to dependability, safety features, spaciousness, and fuel efficiency—others aren't so lucky. Here's a list of the new(er) models that have high resale values.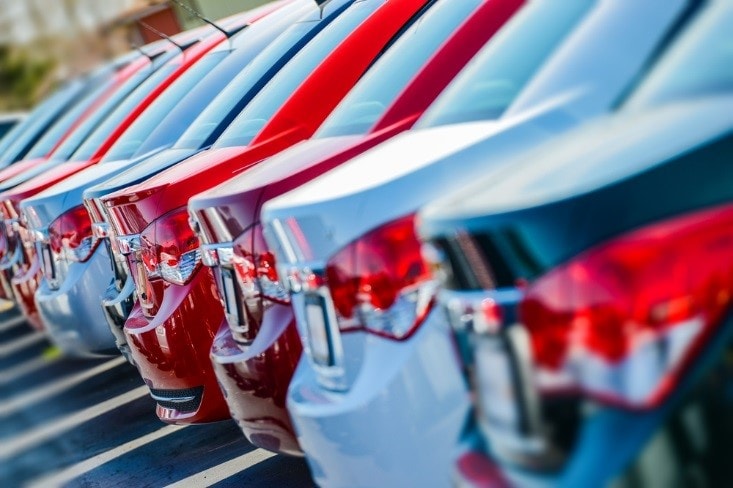 ·         Subaru WRX – This was the only car to make it into the Top Ten Cars of KBB's Best Resale Value Awards this year, and it was found on the list last year, as well. It is a high-performance car that can also be used as a daily driver. The Subaru WRX has a huge following and attracts anyone looking for a powerful automotive companion. Browse our selection of used Subaru models in KC to see if the WRX is available.
·         Toyota Camry – The highest ranking midsize car on Edmunds' Best Retained Value Awards is the Toyota Camry. The Camry has been a best-selling sedan for years, and Toyota's reputation for dependability helps the Camry retain its value each year. At our Blue Springs used car dealership, we frequently have used Camry cars for sale, so stop by to take one for a spin.
·         Honda Fit – Edmunds and KBB both agree that the best resale value in the subcompact car segment belongs to the Honda Fit. The Fit's interior is full of functionality yet still manages to offer a comfortable amount of space. Browse our used Hondas for sale to search for the perfect fit for your family.
·         Toyota Tacoma – The Toyota Tacoma has had the highest resale value of any truck for years now. It has held the top spot in KBB's Best Resale Value Awards: Top Ten Cars for the past three years, too. Its excellent durability and longevity is sure to keep it atop the rankings for, well, who knows? Look through our inventory of used Toyota Tacoma trucks.
·         Honda CR-V – Edmunds and KBB also placed the Honda CR-V high on their list for Compact Crossover SUV. The highly awarded SUV holds a great resale value year in, year out. Check out the pre-owned CR-Vs for sale at our used car lot.
·         Chevrolet Suburban – KBB gave the Chevrolet Suburban the top grade for resale value in the full-size SUV category. Plenty of cargo space, impressive towing capabilities, and a roomy and stylish interior help keep its used value high. Take a look at all our used Chevy Suburbans available.
·         Toyota Sienna – The Toyota Sienna comfortably seats eight people, offers a powerful V6 engine, and makes great use of all its family-friendly features. These are just a few of the reasons that it scored KBB's top spot among minivans for resale value. Get your used Sienna minivan in Kansas City by visiting McCarthy Pre-Owned Supercenter today!

Shop. Save. Only at McCarthy Pre-Owned Supercenter
Don't deny yourself the satisfaction of being able to re-sell your car for a profit! Grab one of these affordable used cars in KC, and you'll be certain to get your money's worth. Call us at (816) 256-2632 or stop by our Blue Springs used car lot at 3030 NW South Outer Road to take a test drive.
Sources:
https://www.kbb.com/new-cars/best-resale-value-awards/best-resale-top-10-cars/
https://www.edmunds.com/car-reviews/best-retained-value-cars.html
https://www.kbb.com/new-cars/best-resale-value-awards/best-resale-subcompact-car/
https://www.kbb.com/new-cars/best-resale-value-awards/best-resale-top-10-cars/
https://www.kbb.com/new-cars/best-resale-value-awards/best-resale-compact-suv-crossover/
https://www.kbb.com/new-cars/best-resale-value-awards/best-resale-minivan/