Self-driving cars are quickly becoming a reality. While Elon Musk predicts fully self-driving vehicles within two years, others suggest that it might be longer, but most people close to the technology and car industry are talking about when, not if, the switch will occur.
This advancement is going to bring widespread change to a lot of people and companies. Cities and states are preparing their legislative guidelines for the needs of an autonomous reality, and industries that currently use drivers are thinking through what these changes will mean for them. One area that is certainly going to be impacted is the car industry. While we can't completely predict the future, we can look at trends and data to make some observations about the likely impact the self-driving car is going to have on manufacturers and car dealerships.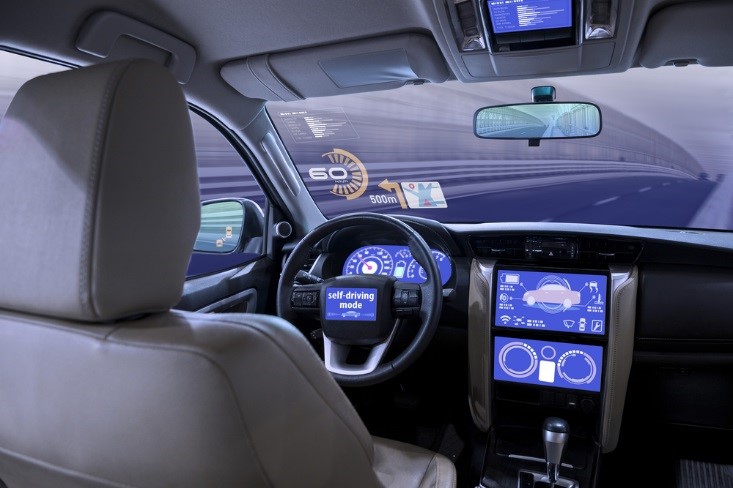 Who will be making the cars? 
No longer the stuff of science fiction, many major car manufacturers now have a hand in the self-driving car market. That said, there are some companies that are leading the pack in development and manufacturing. A list of the most likely contenders for creating the first road-ready autonomous vehicles curated through a range of criteria places Ford in the top spot. Ford has invested $1 billion in Argo AI and has been testing its autonomous vehicles in multiple states.
Overall, we can expect that the standard bearers of the auto industry will continue to play a role in the autonomous car economy since so many have invested heavily in this emerging technology. We can also expect a few new players to emerge onto the market. These new players like Waymo, Google, and Tesla could provide a real challenge to current big names in the industry.
Who ends up making a name for themselves will depend largely on who gets a consumer-ready vehicle into production first and who can provide the experience and price point that helps consumers move into this new stage.
What will car ownership look like? 
To date, owning a car has been a major marker of status and prestige in American identity. The iconic house in the suburbs with a two-car garage or the family station wagon packed for a road trip endure as images of Americana.
Autonomous cars might change that. A report on autonomous cars published by RethinkX predicts that a new industry of transport-as-a-service (TaaS) will grow in tandem with the self-driving car industry. In this new model, people will no longer front the expense of car ownership as individuals but instead rely on fleets of autonomous vehicles that take people where they need to go when they need to go there.
RethinkX predicts that this kind of efficiency will result in a 70% decrease in the demand for car manufacturing. There will be fewer new cars on the road at any given time. However, since the cars that are on the road will be driven with much more frequency (as they move from customer to customer throughout the day), their life cycle is likely going to be much lower, so the overall need for production of cars might remain relatively stable.
This also means the need for used cars will only grow as self-driving vehicles are being researched and mass produced.
What will happen to traditional cars? 
If car ownership diminishes as fleets of self-driving service cars replace individually-owned traditional ones, it will have a huge impact on not only the new car industry but also the used car industry, an industry where supply and demand are already mismatched.
There are likely going to be a lot of abandoned traditional cars as people forego ownership for the convenience of autonomous travel. That doesn't mean the market for traditional cars will disappear, however. Some people will likely reject self-driving cars outright, citing a lack of trust for the technology. Traditionalists and automobile aficionados will probably continue to collect traditional vehicles for pleasure and nostalgia. Some hobbies will still require vehicles for things like camping.
The existing traditional cars on the road might meet a number of different fates. Some will likely be stripped down and recycled for their metal and plastic or turned into material for works of art. Retrofitting existing vehicles with the technology necessary for an autonomous vehicle is another possibility, and many will likely become bargaining chips in buy-back programs as manufacturers and governments nudge consumers into making the switch.
How will self-driving cars impact new & used car prices?
If you're in the market for a car, you might be concerned about how all of these changes are going to impact you. If autonomous cars hit the consumer market in two years, what will happen to the resale value of a new car purchased today? Should you hold out and wait to buy a self-driving car?
While the technology is definitely advancing, there's no guarantee that autonomous cars will be readily available (or affordable) anytime soon. In the meantime, the best way to ensure that you make a purchase that is both financially sound and meets your current transportation needs is to take advantage of the flourishing used car market.
According to the Edmunds 2017 report on the used car market, many consumers are realizing that purchasing older yet reliable used cars makes the most sense. Rather than committing to long, expensive financing options on new cars that can cost tens of thousands of dollars, searching for reliable, comfortable transportation in the existing used car market helps consumers meet their needs today while keeping an eye on what tomorrow will bring.
And our used car dealership near Kansas City is in the perfect position to serve those consumers. If you are on the fence between buying a new car or waiting for a self-driving market to explode, consider shopping our inventory of used cars for sale. We have numerous makes and models available that will tide you over until science fiction becomes reality.
Contact McCarthy Pre-Owned Supercenter at (816) 256-2632 or visit our Blue Springs used car lot at 3030 NW South Outer Road to test drive a vehicle.
Sources & Photos:
http://www.businessinsider.com/the-companies-most-likely-to-get-driverless-cars-on-the-road-first-2017-4/#1-ford-18d-change-auto-industry.asp
https://www.investopedia.com/articles/personal-finance/031315/selfdriving-cars-could-change-auto-industry.asp
https://www.rethinkx.com/executive-summary
https://www.mckinsey.com/industries/automotive-and-assembly/our-insights/self-driving-cars-and-the-future-of-the-auto-sector
https://www.newsmax.com/larryalton/self-driving-vehicles-cars-technology/2017/11/21/id/827523/
https://static.ed.edmunds-media.com/unversioned/img/car-news/data-center/2017/nov/used-car-report-q3.pdf